Dear friends, we are happy to announce that our theme was selected for the December free Campaign on ThemeForest.
Theme will be available for free until 31 December 2018 (30 days).
Download now for free: https://themeforest.net/item/flyfood-food-blog-wordpress-theme/20695115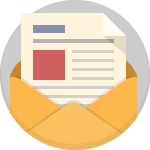 Follow our news and updates!
Join our mailing list to receive the latest news, updates & secrets from our team. "We help you to create a website faster" - FlyTemplates.