Want to add a contact form to your WordPress website? Here is your best solution! RegistrationMagic is an exclusive WordPress form plugin that allows you to add any type of form to your WordPress website. Further, it allows you to add and customize fields in any form. You can create a contact form, registration form, subscription form, payment form, WooCommerce form, survey form, and much more.
Not only that, but this contact form builder also offers a card view of forms, easy to manage dashboard, content restriction, reCaptcha, form analysis, and much more. RegistrationMagic is the complete solution you need for your WordPress website.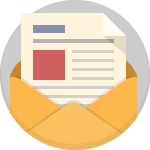 Follow our news and updates!
Join our mailing list to receive the latest news, updates & secrets from our team. "We help you to create a website faster" - FlyTemplates.