Every website needs a loyal user base, and to create one, you need to have a membership. Having a membership is also a great way of earning some extra money and having a legitimate list of emails at the same time. With this dynamic WordPress membership plugin, you can not only create a membership website but also can add some unique and advanced features to your website.
ProfileGrid by Metagauss offers an array of feature-rich extensions that allow your users to create a user profile with a login ID and password. Further, creating groups, communities, private messaging, group wall posting, sharing media, restricting content, and much more. With the help of this plugin, you build a community and add more features to your website.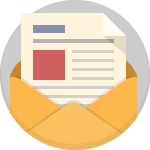 Follow our news and updates!
Join our mailing list to receive the latest news, updates & secrets from our team. "We help you to create a website faster" - FlyTemplates.