After a lot of questions about hosting, we decide to write an article with our website hosting recommendations and customer experience with some of hosting providers.

– from 3.95$/month.
Has a dedicated hosting package for WordPress and they're an official 'WordPress' recommended hosting provider. All SiteGround servers are highly optimized for speed, with the latest hardware like SSD drives and custom software to make sure that your site is super fast. We personally works on some projects on SiteGround and was surprised how good this works. We recommend to host your website on SiteGround.

– from 4.95$/month.
One of the most popular website hosting. Easy to use, cPanel included like in the majority of top hosting providers. Servers in the USA, for European people you have a minor delay, but it's ok. Recently introduced a package for WordPress. Host your website on HostGator.

 – from 2.95$/month.
A very cheap package for shared hosting, from 2.95$/month. Free domain included, 1 click WordPress install (this option has many described here hosting providers). Host your website on BlueHost.

– from 5.99$/month.
InMotion is an independently owned LA-based hosting company. Has a separate package for WordPress that come with WordPress installed by default. Host your website at InMotion.

– from 5$/month.
Perfect if you are a developer. Here you have the power of a VPS server. You start from scratch, you buy a droplet (this is like a virtual server), here you can choose the country of the server, the package and what OS you want to install. Very important is that DigitalOcean has a very good documentation. Recommended for developers that know Ubuntu (or Unix console). Host your website on DigitalOcean.
Conclusion:
For simple users that need speed: SiteGround.
For user that need the best price: BlueHost.
For developers that know Unix: DigitalOcean.
Note: we use for our website FlyTemplates.com – DigitalOcean (but we recommend this in case you have IT abilities), but we work also with another hosting provider from this list. Another hosting are recommended because are tested from our clients. Hope this list help you to choose a hosting that you need. If you have questions you can contact us.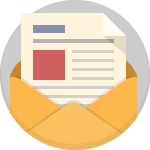 Follow our news and updates!
Join our mailing list to receive the latest news, updates & secrets from our team. "We help you to create a website faster" - FlyTemplates.