In this article I will show you what kind of websites can you make with "FlyCoffee" WordPress Theme. First you can make a Bar & Restaurant Website, this is the base use of our WordPress theme. If you take a look at this theme, you will see that it can be used not only for restaurant or bar Websites, you can make also and:
-Coffee Shop
-Food Shop
-Recipes Blog/Website
-Cafe Website
-Pizza Website
-Landing Page for your business
-Bar or Bistro Website
-Fast Food Website
-Fruit
-Flowers
-Green
-Agriculture
-and many more … (limit is your imagination)
The Idea for this article came from our customer that said :"I meant to say it is very flexible theme, easy to tweak to any needs, it can be used for agricultural, green, fruit, restaurant, flowers or any other needs …, the layout is clear and simple, unique and creative, and is not limited to just coffee".
We write this article to specify that you can make with this theme not only websites that was specified above, but almost all kind of websites that you want.
I wish you new ideas for Websites !!!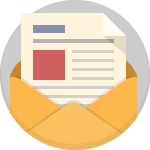 Follow our news and updates!
Join our mailing list to receive the latest news, updates & secrets from our team. "We help you to create a website faster" - FlyTemplates.