After some questions we decided to make a mini tutorial "How to add a Category Header Image FlyCoffee", like this page: http://demo.flytemplates.com/flycoffee-wp/category/news/ and Offers page is something similar.
Step 1: Go to your dashboard website: www.yoursite.com/wp-admin and log in
Step 2: Go to Blog Posts > Categories
Step 3: Edit the category that you need
Step 4: Find "Header Image" and upload here the image that you need (you need to upload a image with a high resolution)
Video:

This Video are available and for "Offers Page", change the Step 2 with:
Step 2: Go to Offers > Offers Categories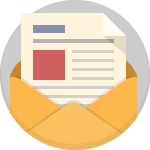 Follow our news and updates!
Join our mailing list to receive the latest news, updates & secrets from our team. "We help you to create a website faster" - FlyTemplates.