In this article I would to present you some reviews from our customers to FlyCoffee.
Review 1:


Review 2:


Review 3:


We are very happy to help our customers to make easy and with minimal effort beautiful an functional websites.
Thanks for appreciation!
You can view how simple is to create a page in 3 minutes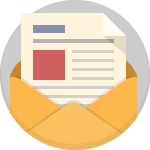 Follow our news and updates!
Join our mailing list to receive the latest news, updates & secrets from our team. "We help you to create a website faster" - FlyTemplates.