Go to : Appearance / Sliders
Press "Add New" button
Choose the desired slider type, enter the slider title and Press "Create" button
Press "Add new", complete here the slide with : Image, Title, Description and the "Add slide"
Repeat the step 4 with Image number 2, 3, 4 …
After you complete with the number of images that you want Press "Save" button from right part of the page (like in image) for save the slider.
Then you can go in a new page and Add a slider shortcode, the select the "Slider title" that you created and save the popup, then save the page.
Now the slider is added on the page and is perfect functional.
Video (2 minutes) :

Theme in Video : FlyCoffee – Restaurant WordPress Theme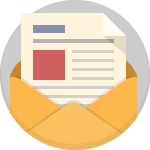 Follow our news and updates!
Join our mailing list to receive the latest news, updates & secrets from our team. "We help you to create a website faster" - FlyTemplates.