Vispa Theme was designed specially to meet requirements of projects that need simplicity, fast implementation, customizability and easy maintenance.
If you are working on a startup or having a fast growing business, the last thing you want is to lose some time with your website setup. Vispa is offering the basic set of elements and templates everyone can use without having any programming skills.
We have removed distractions that can consume your time and in the same time, you get a great toolset of elements and templates that you can use to build an awesome business, finance, corporate, consulting website for your firm or for a client of yours.
Vispa is the best option for those who strive for more simplicity in their online presence and a more professional connection with their potential clients.
A modern & responsive design, with customizable typography, coloring and styling options which give you a freedom of choice and actions.
Only first 7 days you can buy Vispa with 29$
Just try it out and see how easily it can be used for your project:
See Live Demo   /   See the Theme Features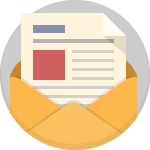 Follow our news and updates!
Join our mailing list to receive the latest news, updates & secrets from our team. "We help you to create a website faster" - FlyTemplates.